Interactive Gamification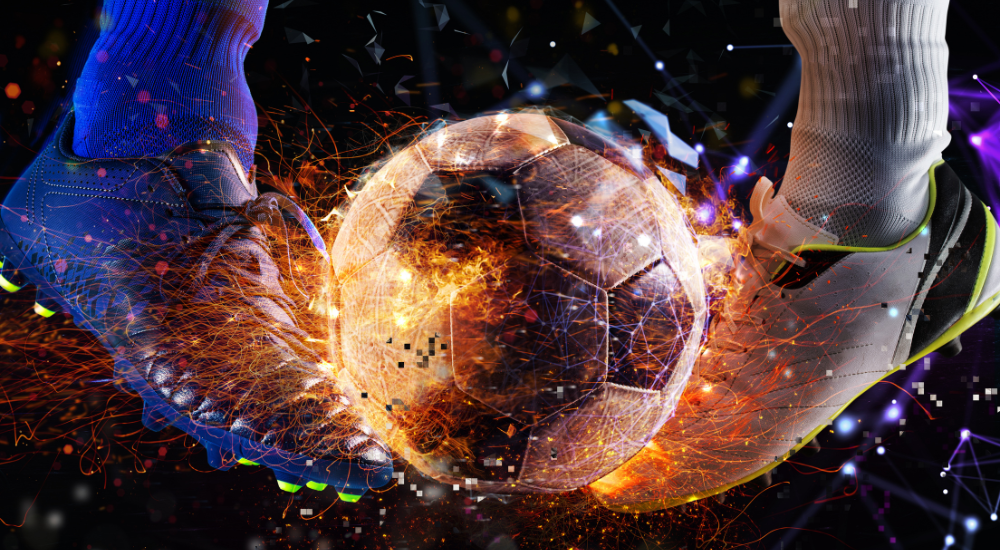 PurpleGlo is just as excited as everyone else for the 2022 World Cup, and we've made it known with a massive selection of football activations that use Augemented Reality and Virtual Reality technology to deliver immersive, fun, and challenging football experiences. Our activations will provide your guests with new and different ways to experience football.
Multiball, our mixed reality gaming platform, provides the Middle East's first sports and gaming platform of its kind. Multiball engages your guests physically and mentally by hosting a variety of football-themed games, testing their reaction time, precision, and team spirit in an interactive and immersive experience.
PurpleGlo provides installations that enable other engaging football experiences, such as taking or blocking virtual penalties, as well as features that enable friends and strangers to compete for the highest scores.
We offer unique VR games that immerse players in a life-like football game for high-tech enthusiasts. In our VR Headshot, players can see how many headers they can score in 60 seconds. Create a digital leaderboard to increase competition among your guests and increase their engagement.
VR Goal Shot, a game that transports the player to a football stadium complete with the sound of a cheering crowd, will simulate the feel of a real football game for your guests. The player's goal is to score multiple goals from various spots on the field, just like in a real game.
Use Batak to keep your guests entertained by testing their reaction time. Batak is a fast-paced game in which you must tap the flashing buttons on the metal frame as quickly as possible to maximize your score. Shoot the Light, another reflex test, combines reaction games with football; the goal is to kick a football with top speed and accuracy toward lights flashing on and off around the player.
Try Mind Shooting, a purely mental competition, if you want a less physically involved installation with the same level of fun. Players must squeeze their brains while wearing EEG headgear to move the ball with the electricity generated by their neurons. The person who out-concentrates their opponent and keeps the ball in their field for 5 seconds wins.
PurpleGlo's experience does not end with games; we also set up exciting photo booths to capture the fun your guests are having at your activation. Have you ever wanted a picture with your favorite player or team? You can do just that with our face-swap installation! Our photo booths are adaptable and can be customized to complement your football-themed activations with printed photos and social media posts.